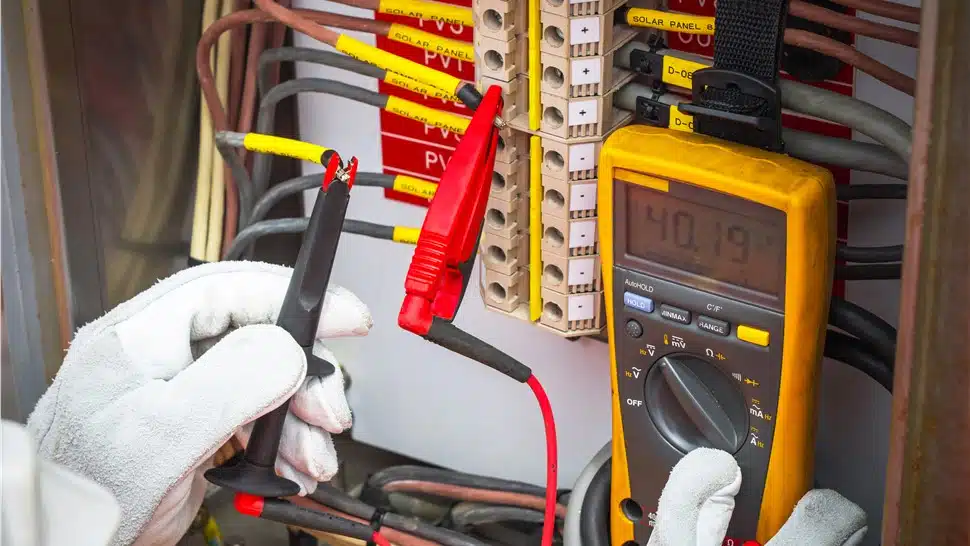 San Antonio Permitting, Inspection & Electrical Code Corrections
Safety is a top priority for your home or business, and a code violation can be a sign that you have a potentially dangerous situation at hand. Code violations must be taken seriously, and All Star Electric is here to help with local permitting, inspection, and electrical code corrections! Fix those small electrical issues before they become a big problem! Since 1995, we've offered a variety of services to ensure that code violations are corrected and open permits are closed so you can get back to your daily routine—without the worry of fines or penalties.
Accurate Electrical Inspections in San Antonio
At All Star Electric, we know that handling all of the intricacies of electrical permits and electrical inspections can be time-consuming and frustrating. We'll handle every detail of the process from beginning to end, and you can rest assured that your home or business will be safe—without the worry of costly violations.
From electrical code corrections to obtaining electrical permits, our licensed electricians provide a wide range of valuable services, including:
Inspection of the entire electrical system.
Identification and verification of code violations.
Securing all required electrical permits.
Licensed and certified electricians to correct code violations.
Arrangements for a re-inspection.
Request More Information About San Antonio Permitting, Inspection, and Electrical Code Corrections
If you've received a code violation notice, don't wait until the date on your notice to call a local electrician! Rather than putting your family at risk or accruing fines, call All Star Electric today to help resolve your electrical issues. Give us a call to speak with a licensed and certified electrician about our electrical remodeling services and 2-year labor guarantee, or use our simple online form to request a no-obligation project estimate. We are here to help you with your next electrical project.