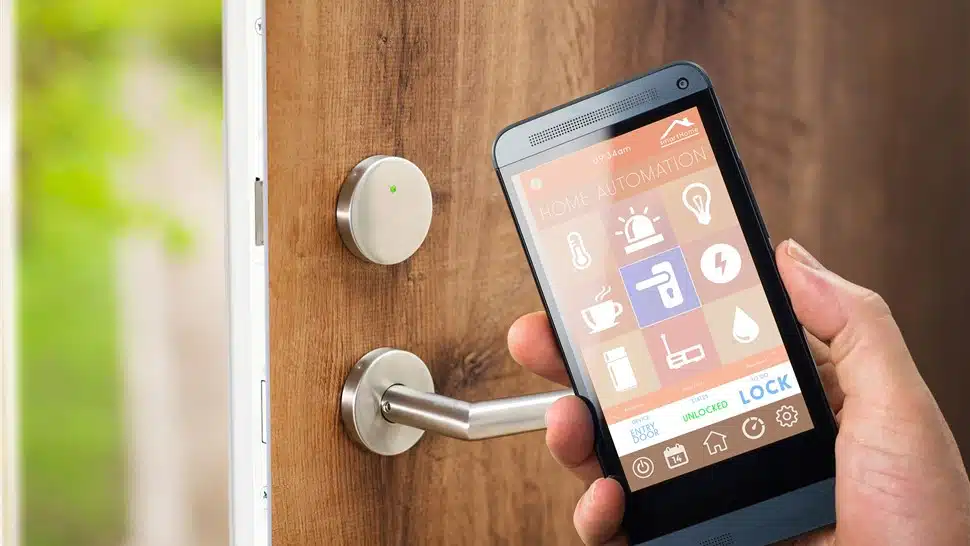 San Antonio Smart Home Systems
Since 1995, All Star Electric has been helping homeowners keep their properties current with the latest electrical technology available. Some of the cutting edge advances that you might want to consider for your San Antonio home are smart home systems. We can install many Wi-Fi enabled devices in your home that will allow you to control it automatically. And you can control those devices from anywhere in the world.
When you want a property that is completely wired to do your bidding, everything from locking the front door to adjusting the lights using a simple smartphone app, turn to our electrical pros. Our electricians have been handpicked for their proven skill and experience in the industry. You can rely on them to transform your life with our smart home systems.
Why Smart Home Products?
Smart home products are becoming increasingly popular in today's world due to the numerous benefits they offer. They allow you to control your home's lighting, temperature, and even security from your smartphone or tablet. Smart Products make your home more convenient and comfortable for you and your family. With these products, you can also save on your energy bills by monitoring and controlling your energy usage, making your home more environmentally friendly.
At All Star Electric, we understand the importance of staying up-to-date with the latest smart home products and technologies. That is why we offer a wide range of products and services to meet the needs and preferences of our customers.
How Far Can We Take Home Automation?
We have made a point of providing only the best products and technology from leading manufacturers of smart home devices. Homeowners get to choose from a wide selection of available products, at price points to suit any budget, for their smart home automation project. We will even back up your investment with a 2-year warranty on parts and workmanship.
As your San Antonio electrical company, we have a skilled team ready and waiting to help with installation of your home automation system. Our electricians are able to assist with just some of the following smart home system products:
HVAC Control: We can install a smart home thermostat that allows you to monitor and control your home's temperature with a phone. Smart thermostats are easy to setup and configure to keep your home comfortable while you are there. They automatically turn off to save power when you are not home.
Power Consumption: From wall outlets you can shut off to a home energy monitor that tracks usage across the household, we provide the resources you need to improve your energy efficiency. These smart products allow you to have full control over your power usage and keep your energy bill in check. Smart plugs allow you to turn your regular appliances into smart ones. You can control their usage, monitor their energy consumption, and even schedule their usage to save on energy bills. Energy monitoring devices help you keep track of your energy usage and identify areas where you can save on bills. They also help you create a more eco-friendly home.
Lighting: It is a cinch to connect household lighting to a smart device, so you can turn lights on or off at the touch of a button. We will also install energy efficient lighting systems and LED bulbs to help you go green. Smart switches allow you to control your home's lighting from anywhere at any time. With the use of a smartphone app, you can turn your lights on and off, set schedules, and even dim the lights for a more comfortable and energy-efficient.
Grab an Estimate Today for Our San Antonio Smart Home Systems
Those who are thinking about installing smart home systems need a licensed and certified electrician for the job. All Star Electric has a team of electrical pros that can do the work safely and efficiently. This will let you start living a better and more convenient life right away. Give us a call or fill out our online contact form to request an estimate for smart home products from a your preferred electrician in San Antonio.
Why Choose All Star Electric?
At All Star Electric, we pride ourselves on providing our clients with the best smart home system products and services in San Antonio. Our licensed and certified electricians are dedicated to ensuring that every installation is done right the first time. We use only the highest-quality materials and equipment.
We also offer competitive pricing, excellent customer service, and a commitment to customer satisfaction. Our team is always available to answer any questions you may have. We are here to provide you with expert advice on the best smart home products and services for your home.
Contact Us Today!
If you are ready to transform your home into a smart and energy-efficient space, contact us today. We offer free consultations and estimates to help you get started on your journey towards a smarter home. Let us help you bring your home into the 21st century. We will create a more comfortable and convenient living space for you and your family.