The Best Smart Products for Your Home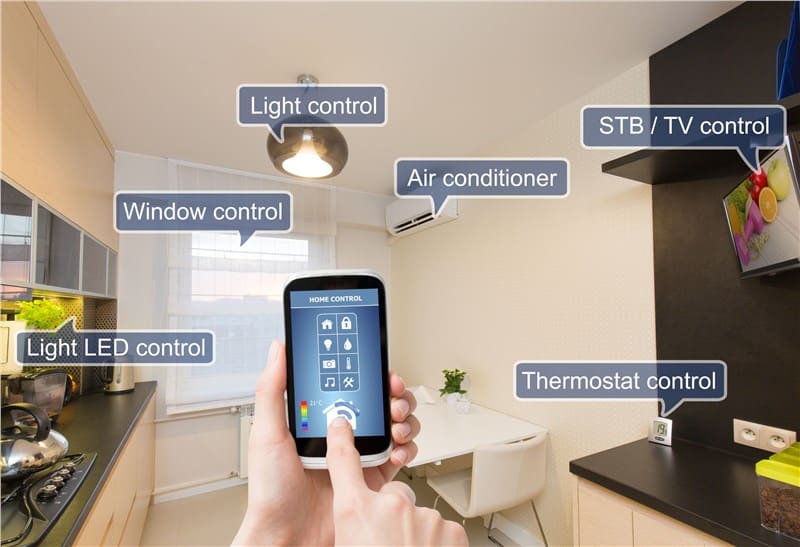 One of the fastest growing trends in home remodeling is the integration of smart technology into house features. From smart thermostats to smart doorbell systems, automated security devices, and other technology, homes are getting faster, more efficient and secure, and more intelligent than they've ever been before. Let the pros at All Star Electric help you to determine the best smart products for your home.
However, if you're new to smart products, renovating your home with the newest technology can feel intimidating. At All-Star Electric, we've been helping homeowners navigate the complicated world of home improvement and construction with superior-quality electrical services for over sixty years. We're dedicated to helping our customers take advantage of the best upgrades in smart technology, which is why we've provided a breakdown of the best smart products for your home in this article. Follow along as we explain some of our favorite smart products, and how each one can help you enhance your home's functionality and value.
Understanding the Different Smart Products
Smart products have come a long way in the last decade. Today's home amenities are designed to work across multiple systems and devices, that are designed to synchronize and streamline the way the entire home functions. Here are some of the most innovative home smart products that we've seen and helped to install in recent years:
Home Automation: A home automation system gives homeowners control over the devices inside their homes through an app that can be set on their mobile phones. Homeowners can control their sprinklers, HVAC system, lighting, door and window locks, security cameras, and so much more from virtually anywhere on the planet.
Smart Thermostat: A smart thermostat also helps you save money on your energy bill, thanks to better control of your home's heating and cooling units. For added convenience, you can sync the thermostat with your smartphone, tablet, and even your voice.
EV Chargers: Electric cars are becoming more popular thanks to increasing gas prices and increased environmental awareness. However, one thing you'll need before you decide to go green is an EV charger. This charger represents your ability to properly charge your car without raising your electric bill. Keep in mind that some rewiring may be necessary to accommodate the type of outlet required for this charger.
Smart Doorbell Systems: As crime gets more sophisticated, so do solutions to stop it. A smart doorbell system is an advanced device you can use to monitor your property 24 hours a day from an application on your smartphone. In addition, some packages come with video, microphone, and speakers so you can even speak with people arriving at your doorstep through the app if necessary.
Get Smart with All Star Electric
Upgrading your home with smart technology is one of the best things you can do to enhance your home. At All Star Electric, we're proud to help our customers transform their homes with cutting-edge technology through smart applications, devices, and automated systems. Whether you are shopping for a whole-home automation system or are looking to upgrade to a digital thermostat, our experienced electricians can help you make the switch to a smarter home.
Ready to explore our smart products? Give us a call to speak with one of our electricians about renovating your home with smart features today. You can also get started by filling out our online form to schedule your free, in-home evaluation and price quote.